Are you starting to work on your social media presence?
Don't forget to update your Facebook profile and bio too! This is a must!
Why? If you are posting relevant information on your FB feed, local FB groups and community chances are, people will view your profile.
This is also one of the things that we set up for our clients.
Here is a sample of my personal bio.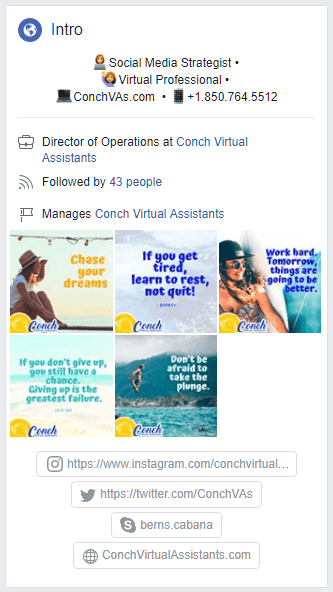 Just scroll your mouse to the upper right of the "Intro" screen. You will find the edit icon.
You can write a short intro about yourself and keep it under 101 characters.
You can probably write, "Real Estate Expert serving (service area), (phone number) and (domain name)." Oh, you can add some emojis too, just a couple of emojis will do and try not to overdo it.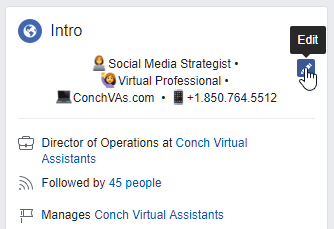 Stay tuned for our next tip!
Do you have some questions for us? Just click on the MESSENGER icon on the screen and we will respond to you as soon as possible.